Our story
Family roasting since 1866
Carasso has been perpetuating a tradition for over 150 years. Our know-how has been passed on and developed throughout six generations, soon to be seven!
Originally, coffee was a jealously guarded commodity. From its creation in the 19th century to the present day, the company's aim has been to help people discover the subtle delights of this enchanted bean.
Today, we like to share our passion with you in our two shops in Geneva (10, Rue Grenus and 16, Cours de Rive), as well as at our Competence Centre and our roastery (42, Route de Satigny).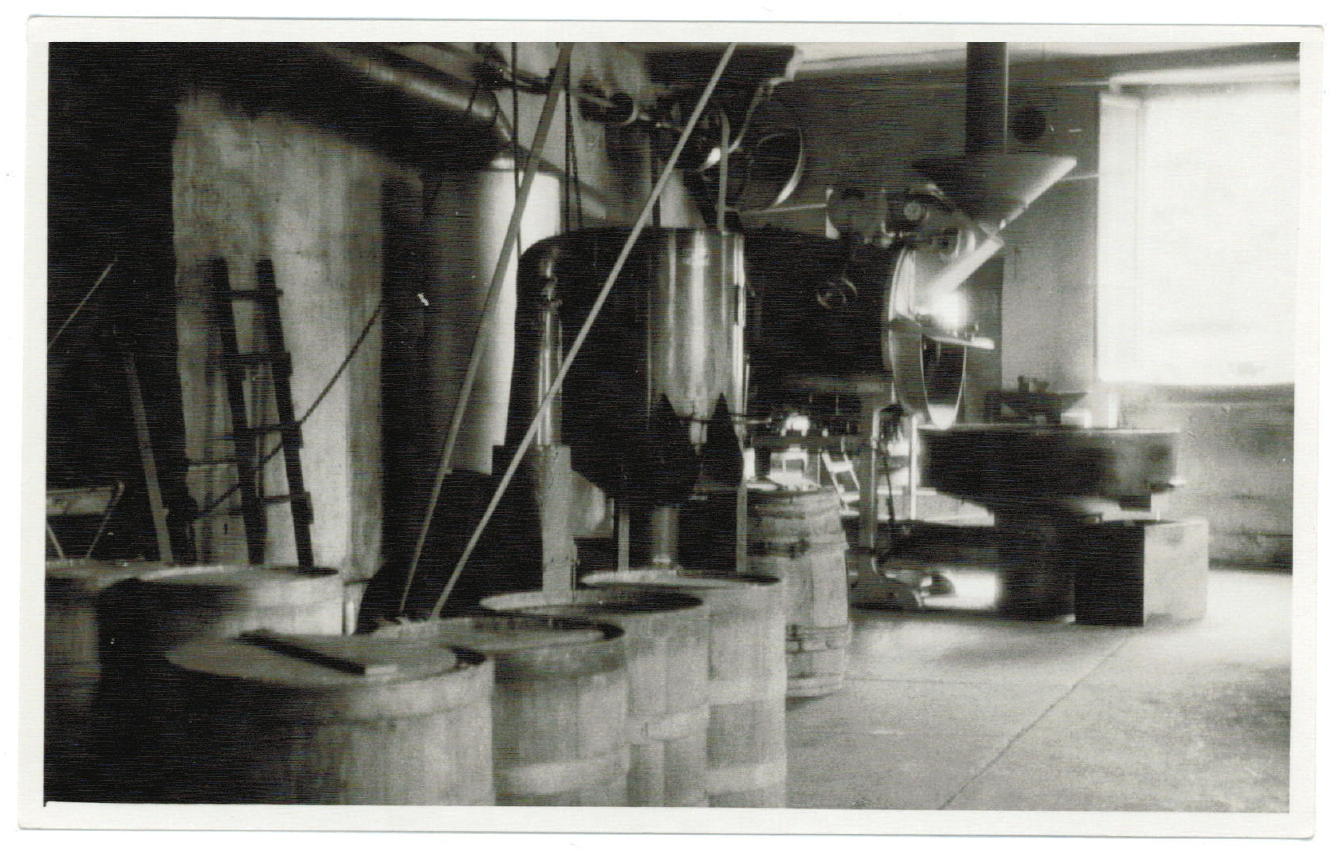 Our coffees
Our blends and Pure Origins are rated on three main tasting criteria: aroma, body and strength. For our Grands Terroirs and Specialty Coffees, sweetness, acidity, persistence and balance are added.
The shade of the roast is also an important factor.
Some coffees are best enjoyed with a light to medium roast, which enhances their complexity and sometimes may give them slight acidity; others, with a darker roast, vary in bitter and have a more powerful character.
The 7 tasting criteria
Our values
Quality is a constant value for Carasso. This is why we wish to remain a roasting company on a human scale and close to the people where the traceability of each coffee is guaranteed. We select only top of the shelf green coffees and work on a slow roasting process, called heart roasting, which, we consider, remains the best method to bring out the intrinsic flavours of each coffee. Whether it's a question of blends, pure origins, Grands Terroirs or Specialty Coffees, we only use well-sized, whole beans with a uniform screen and no defects to ensure an even colour once roasted.
The choice one offers is also a fundamental value for us. Browse around through our four series of coffees where we offer you a choice of 13 Blends, 5 Single Origins, 6 Grands Terroirs and over 12 Speciality Coffees that are constantly evolving.
Last but not least, for Carasso, sustainability as a whole and the environmental aspect in particular, are fundamental issues. Today and tomorrow. Aware of this, the Carasso family has been committed for over 30 years to the development of coffees that respect these urgent imperatives. Today, Carasso offers a unique series (7) of coffees in beans, all of which are Fairtrade and Organic, of which 5 conditioned in biodegradable capsules.
We wish to continue to offer a maximum of Organic and Fairtrade coffees to consumers who share our convictions in this domain.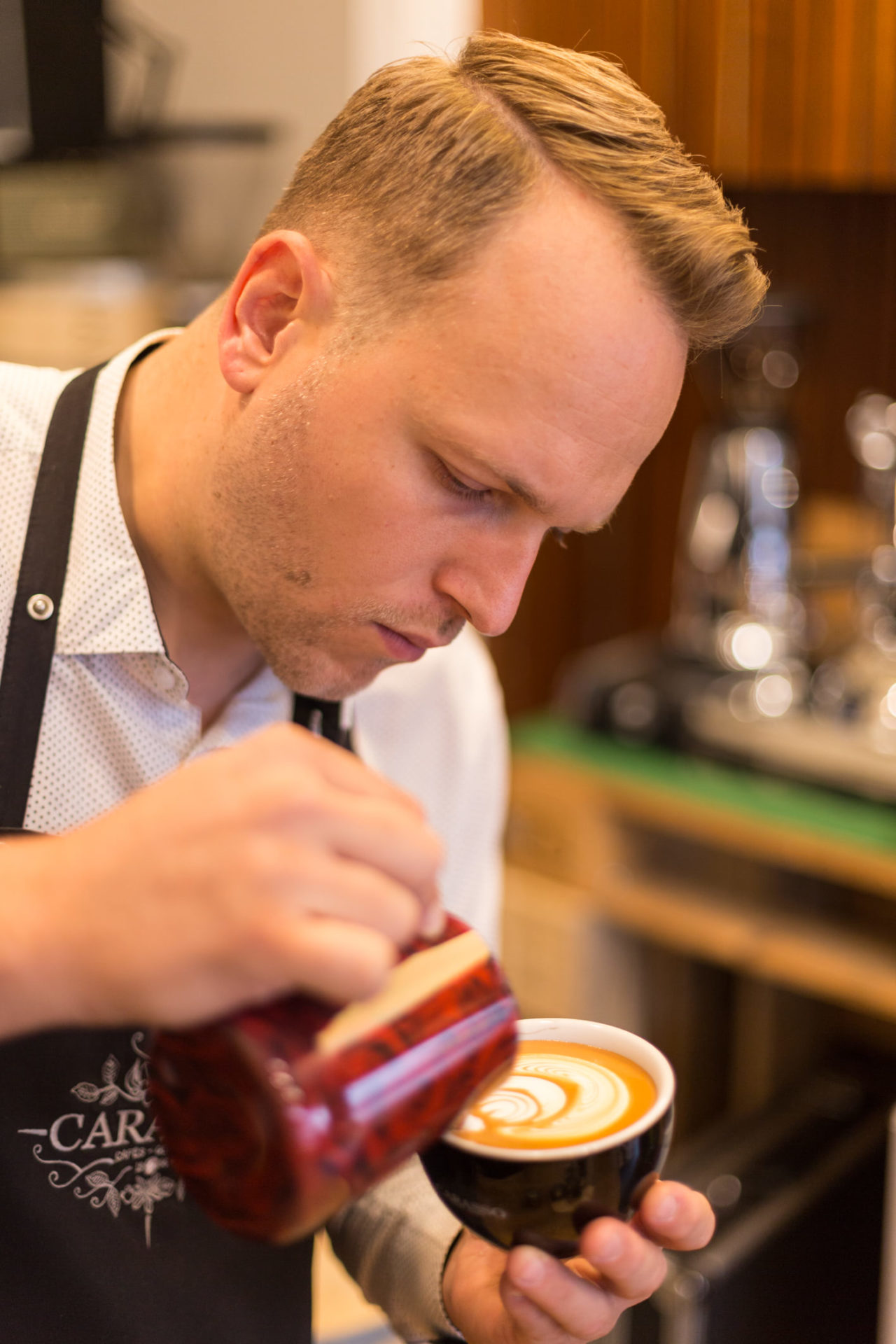 Grégory Raymond, shop manager and two-time Swiss Latte Art champion
Our craft
Our craft is based on two essential values: a passion for the product and the art of roasting.
It all starts with Philippe and Ennio's selection of the best green coffees in the producing countries. Alix, Guillaume and Nelson then work on a slow roasting so as to reveal the unique character of each coffee, whether it be to create our Blends, our Pures Origins, our Grands Terroirs or our Specialty Coffees with their infinite aromatic notes.
The strength and bitterness will come from a dark roast, while the aromatic complexity and acidity will be enhanced with a light to medium roast.
For each coffee, we look for the best balance between aroma, strength, body, bitterness and acidity.